ISSSI 2012
2012-08-26 - 2012-08-30
Domaine de Rockefeller - 8 Avenue Rockefeller, 69008 Lyon, FRANCE
Home
Welcome on the web site of the International Symposium on Staphylococci and Staphylococcal Infections - ISSSI 2012


Domaine de Rockefeller, University of Lyon, France
from Sunday 26th to Thursday day 30th August 2012
ISSSI animation
The Organization committee is pleased to inform you that some activities
are organized on the opening day of the manifestation.

These activities (Massages by professionals, archery and segway introduction) will entertain you in order to spend a good moment before the opening ceremony of ISSSI 2012.

We recommend you to wear casual clothes.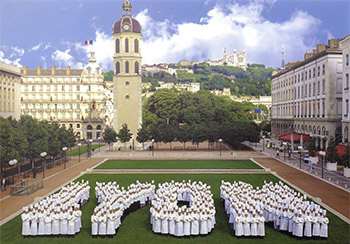 On behalf of the Organizing Committee we invite you to attend the 15th International Symposium on Staphylococci and Staphylococcal Infections (ISSSI) to be held at the Domaine Rockefeller, University of Lyon, France from Sunday 26th to Thursday 30th August 2012.

Hosted by the University of Lyon, this will be the second International Symposium on Staphylococci and Staphylococcal Infections to be held in the Lyon area, after the ISSSI organized in Aix-les-Bains in 1996. Meanwhile these highly successful meetings have been organized all over the world including the USA, Japan, Germany, Australia and United Kingdom.

Capital of the three Gauls under the Roman Empire, Lyon has become a large European metropolis of about 1.2 million inhabitants, which makes it the second largest French city. Today, the city is considered as the French capital for gastronomy. Lyon is easily reached from all countries by train (TGV from Paris and Roissy Charles de Gaulle), air (Saint-Exupery Airport) and car.

The meeting's program will cover a diverse range of subjects on staphylococcal research including pathophysiology, omics, regulation, resistance, therapeutic and prophylactic interventions. The sessions will be presented by the world's leading experts in each of these fields. In addition, proffered oral and poster sessions will be an integral part of the program and all delegates are invited to submit abstracts. Workshops, Industry breakfasts as well as lunch symposia are also planned.

To promote discussion and interaction between delegates and the invited speakers the meeting's registration includes lunches, morning and afternoon pauses and admission to the Welcome Reception on Sunday. In addition, to experience the Lyon culinary prize, a dinner is planned on the Tuesday evening at one the famous (restaurant) in Lyon and to have some flavor of the architectural treasures, a farewell diner will be organized downtown of the old city.

We anticipate that you will find the meeting's program both scientifically stimulating and informative and look forward to meeting you in Lyon in 2012.

Francois Vandenesch & Gérard Lina - Chairs ISSSI Organizing Committee